Hi
This is something that I experienced with ATS 2.4.X for the last couple of months. I had hoped upgrading to 3.0.4 would fix the problem but not so.
We use a gmail account for "reply by email" feature. It currently only works (and for the last couple of months roughly - as been working for years) if I disable "Validate certificates". Here are the settings: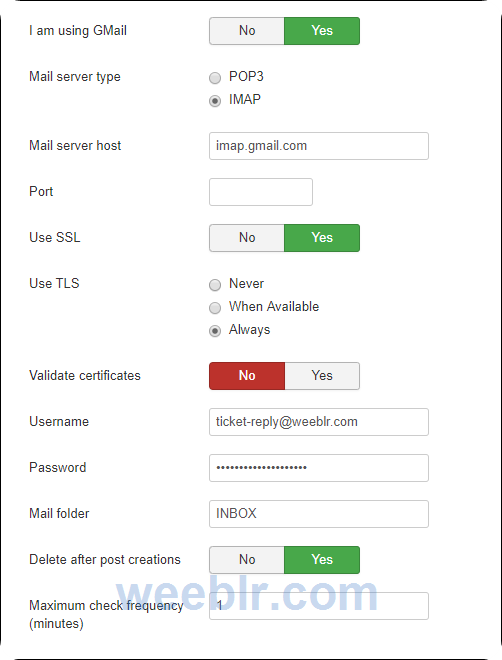 End of october (with ATS 2.4) I debugged the PHP to trace back the problem to ATS not being able to validate the gmail certificate which led me to disable validation.
Any insight as to where to look?
Best regards
Custom Fields
| | |
| --- | --- |
| Joomla! version (in x.y.z format) | 3.9.13 |
| PHP version (in x.y.z format) | 7.2.24 |
| Akeeba Ticket System version (x.y.z format) | 3.0.4 |