Hi
Earlier today, I checked updates and saw that Akeeba Backup Core 7.5.3 which I had installed temporarily had an update (to 8.x).
As I don't actually use it, I decided to uninstall it.
This resulted in this: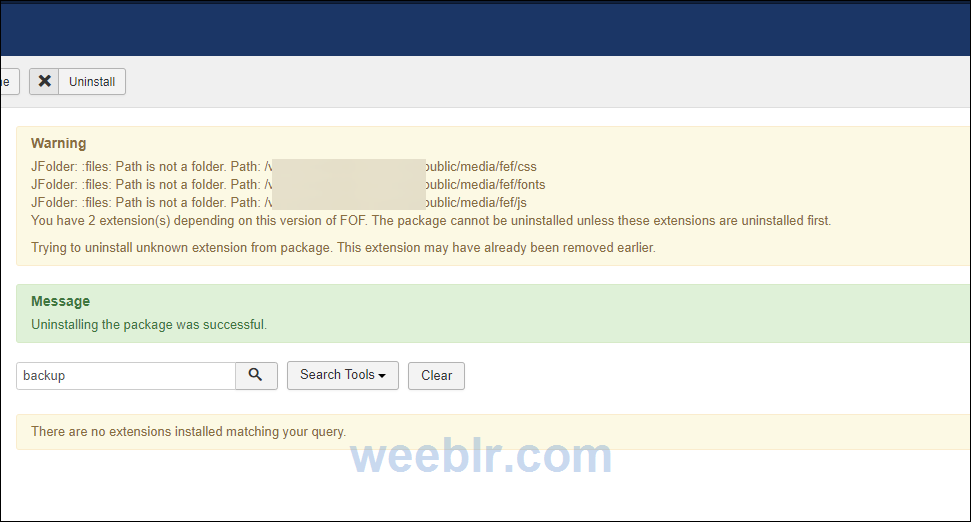 which appeared as if the uninstall was stopped because other extensions (ATS in my case) required shared libraries.
However this also resulted in all ATS pages on the frontend displaying "This app has stopped responding, contact administrator..." (I don't have an actual screenshot).
Best regards
Yannick